In Honkai Star Rail, Stelle and Caelus are the canonical names of the 'receptacles' you choose from near the beginning of the game. Like Aether and Lumine before them, it can be tricky to decide which Trailblazer to choose – while you can change their name whenever you want, you can't switch between Stelle and Caelus later, so it's a pretty finite situation. So, who's best? Should you choose HSR's Stelle or Caelus? Let's take a look.
Beyond Stelle and Caelus, there are plenty of other Honkai Star Rail characters to try out. Check out our Honkai Star Rail tier list to see how they all size up, and keep an eye on our Honkai Star Rail banner and Honkai Star Rail events guides so you always know what's on the horizon. We've also got a list of the latest Honkai Star Rail codes, bursting with goodies.
Should I choose Honkai Star Rail's Stelle or Caelus?
There's no difference between Honkai Star Rail's Stelle and Caelus beyond visual appearance. Either way, the Honkai Star Rail Trailblazer still has the same skills, abilities, and stats – so it's entirely up to your personal preference. Your choice also doesn't change the story, though cutscenes do refer to you as male or female depending on which one you choose, and, of course, they feature either the male or female model, too.
But, as we said in the introduction, keep in mind that you can't change your Trailblazer later. So, if you choose Stelle, she's with you until the end and you can't switch to Caelus at any point. That is, unless you want to start a whole new account!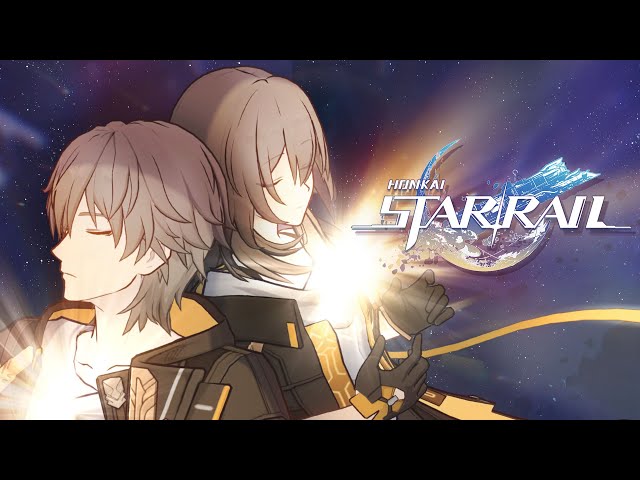 Who are Honkai Star Rail's Stelle and Caelus?
Honkai Star Rail's Stelle and Caelus are the default names for the female and male Trailblazer respectively. Unlike Genshin Impact's Traveler, it doesn't look like these two are related in any way, and the one you don't choose is unlikely to show up throughout the story. They appear to be two receptacles that Honkai Star Rail's Silver Wolf pulls up during the game's tutorial aboard the Herta Space Station and, once you choose one, Honkai Star Rail's Kafka appears to implant them with some kind of glowing orb. We're not quite sure what she's up to yet, but we're sure it's got something to do with the Stellarons.
Beyond that, we know very little about Stelle and Caelus. Whichever one you choose wakes up with amnesia aboard the Herta Space Station, then, after sucking up that Stellaron and saving the day, gets caught up in a whirlwind adventure aboard the Astral Express. We think it's likely that Kafka and the other Stellaron hunters know a bit more about our origins than she lets on at the start, so we'll probably find out more about Stelle or Caelus' past as we progress further through the story.
And there you have it – the answer to the question of whether you should choose Honkai Star Rail's Stelle or Caelus. If you fancy hopping over to the other side to see how the Genshin Impact Traveler compares, check out our Genshin Impact tier list – and be sure to grab those Genshin Impact codes while you're at it.