If you're looking for the best budget gaming phones, you've come to the right place. We love playing mobile games just as much as we love saving money, so you'd better believe we're ready to bring these things together in one exhaustive guide. We're looking at the most powerful phones, the most functional, and the best all-rounders you can get without dropping $1,000 or more. There's a lot to choose from, so let's dive in.
From gaming-focused phones like the RedMagic, to fantastic Android devices like the Samsung Galaxy A50, and the old reliable iPhone 12, there's a huge library of devices ready to help power up your gaming experience. If you want to browse something a little bit more flash, check out our huge guides covering the best Xiaomi phones, the best Samsung phones, the best gaming phone, and if you love the great outdoors, be sure to check out our guide to the best rugged smartphone.
Here are the best budget gaming phones in 2023:
1. Samsung Galaxy A34 5G
A serviceable phone with a fantastic price
Samsung Galaxy A34 5G specs:
| | |
| --- | --- |
| | |
| Display | 120hz 6.6 inch Super AMOLED (1080 x 2340) |
| Battery | 5000 mAh – 25V wired charging |
| Chipset | Mediatek MT6877V Dimensity 1080 |
| RAM | 6-8GB |
| Storage | 128-256GB |
Pros:
Great budget price
Bright and colorful display
Great internal storage for the price
Cons:
Slow charging speed

The camera is disappointing

Lots of better models on the market
Ok, the Samsung Galaxy A34 5G isn't going to win any awards, but the device is a great starting point for younger gamers, and it's sturdy enough you won't care if it gets knocked around a bit. Clearly, it's not comparable with more expensive devices like the Samsung S23, but that 6-8GB of RAM and 120hz screen are more than enough to get you started with most mobile games.
If you have some younger gamers who just want to get to grips with titles like Doodle Jump, Angry Birds, or other simplistic games, this device sings. It's more than capable of dealing with basic Android games, and with the lovely screen and its light weight design, this is a great option. Plus, Samsung is one of few phone creators offering long-term OS support for their devices so the Samsung Galaxy A34 5G is likely to get years of support going forward.
Where this device really shines is its price. This truly is gaming on a budget, though you are making compromises because of this. The Samsung Galaxy A34 5G doesn't offer the high-speed charging of some other devices, and the camera isn't about to win any awards. Also, the device is encased in plastic, so it doesn't feel very premium. However, the screen still looks bright and colorful, and the sound is clear for such a small phone. It might not run Genshin at 60 FPS, but if you can't spare much money, this is a great place to start.
2. Poco X5 Pro 5G
A powerful phone that doesn't break the bank.
Poco X5 Pro 5G specs:
| | |
| --- | --- |
| | |
| Display | 120hz, 900nits, 1B colors, 6.67 inch Dolby Vision AMOLED (1080 x 2400) |
| Battery | 5000 mAh 67W wired charging |
| Chipset | Qualcomm SM7325 Snapdragon 778G 5G |
| RAM | 6-8GB |
| Storage | 128-256GB |
Pros:
Great battery life
Fingerprint scanner on the side
Fantastic screen
Cons:
Camera struggles in low light
No wireless charging
Ostentatious design
If you want to take your first steps into the gaming space, the Poco X5 Pro 5G is a great pick. The device hovers around the $250 dollar range, but for that, you do get a sturdy device that has a decent amount under the hood and a gorgeous screen. Thanks to the 120hz refresh rate and a cap of 900 nits, the gorgeous AMOLED display shines bright and delivers a crisp and clear image.
What's even better for long gaming sessions is the hefty 5000 mAh battery, especially with 67W quick charging. You can charge the phone from zero to full in just under an hour, and after a day of regular use will do little to nudge that percentage down. With gaming sessions, you can expect a healthy four or five hours before you need to worry, but the Poco X4 Pro 5G is ready to get you through the day.
One thing that does let the device down is the shiny and 'gaming' feel of the shell. It looks a bit like a teenager designed it, and the reflective surface is likely a bit too garish for some. There's also quite a large protrusion for the cameras, and the device as a whole feels a bit uncomfortable. It's fine to hold sideways for gaming, but as an actual phone, it's a bit cumbersome.
Luckily, when you do want to do some gaming, the Poco X5 Pro 5G is very capable. It's not the best chipset on the market as the Qualcomm SM7325 Snapdragon 778G 5G can't keep up with the RedMagic 7 or 8, but the Poco dramatically undercuts them in price, so you win some you lose some. It's also a big improvement over the previous device the Poco X5 Pro, and it's more than capable of running games like Genshin Impact at high graphics settings and maintaining a stable framerate.
Essentially if you want a phone on the lower end of the price range that is good for gaming, this is a fantastic pick. Don't expect to be taking great photos with it, and the actual device isn't the prettiest (though we do quite like the yellow shell), but the Poco is a great pick for anyone who wants to play games on the go without breaking the bank.
Check out our Poco X5 review for more.
3. OnePlus 10T 5G
A premium-looking device without the price tag.
OnePlus 10T 5G specs:
| | |
| --- | --- |
| | |
| Display | 120hz 6.7 inch AMOLED (1080 x 2400) |
| Battery | 4800mAh 150W wired charging |
| Chipset | Qualcomm SM8475 Snapdragon 8+ Gen 1 |
| RAM | 8-16GB |
| Storage | 128-256GB |
Pros:
Admirable performance
Bright and clear display
Cons:
Disappointing cameras
No wireless charging
Only splash-resistant
The OnePlus 10T 5G is a gorgeous phone that fits easily into most people's lives. The sleek design and metallic finish on the jade color model gives it a nice and playful look, while the black 'moonstone' model is a gorgeous colorway that looks professional as well as cool.
When it comes to gaming, that incredible Snapdragon 8+ chip is one of the best you can get in this mid-range price bracket, and with the option for 16GB of RAM and 256GB of storage, you can absolutely stuff this device with your favorite games. That impressive RAM (even the 8GB standard) alongside a 120hz refresh rate and the AMOLED screen means the OnePlus 10T can handle almost anything you chuck its way.
While 4800 mAh isn't the biggest battery, it is still more than enough for a device this size, and thanks to the chipset, the device focuses on energy efficiency to make sure it doesn't drain your battery within minutes. Meanwhile, it has a ridiculously fast option for wired charging, so you'll be back gaming in no time.
Like many other phones in this range, sadly, the OnePlus 10T 5G does slip up when it comes to the camera. It's capable of good photos with lots of light, but the second you go indoors, things get grainy. It's better than some in this bracket, but if you want a gaming phone that also has a good camera, then maybe set your expectations properly.
4. Xiaomi Redmi Note 12 Pro
A budget-friendly device that packs a punch
Xiaomi Redmi Note 12 Pro specs:
| | |
| --- | --- |
| | |
| Display | 120hz, 900 nits, 6.67 inch OLED Dolby Vision (1080 x 2400) |
| Battery | 5000 mAh 67W wired charging |
| Chipset | Mediatek MT6877V Dimensity 1080 |
| RAM | 6-12GB RAM |
| Storage | 128-256GB |
Pros:
Dual sim support
Edge-mounted fingerprint scanner
Stereo speakers and headphone jack
Cons:
Android support is lagging
No expandable storage
No wireless charging
While there is a slightly cheaper option here with the regular Xiaomi Redmi Note 12, if you value your gaming, we highly recommend splashing out to bag yourself the Redmi Note 12 Pro. With this, you get a better screen, faster charging, an improved chipset, and more RAM and storage.
The Xiaomi Redmi Note 12 Pro is a fantastic gaming phone for the price bracket, capable of running titles like Honkai Star Rail and Genshin smoothly, unlike its underpowered little brother. It also boasts a shiny gorilla glass display on the back that helps the device look nice and premium, so you're not scared to whip it out in public.
What's more, that 120hz OLED display is absolutely gorgeous and great for playing in daylight. Backed up with stereo speakers and the option for both wireless Bluetooth speakers or wired sound through the headphone jack, the Note 12 Pro offers a really great gaming experience for devices in this price range.
You can also expect neat features like the Game Turbo options, allowing you to twiddle with your graphics to get every game running just right. Plus, Xiaomi is pretty great at keeping their phones updated with the latest features and OS, so expect to see the device gradually improving over time.
If you're happy to spend a little extra, there is even the option of the Xiaomi 12 Note Pro+, which you can learn all about in our guide to the best Xiaomi phones.
5. iPhone 12
A fantastic phone that can also play games.
iPhone 12 specs:
| | |
| --- | --- |
| | |
| Display | 60hz 625 nits 6.1 inch Super Retina XDR Display (1170 x 2532) |
| Battery | 2815 mAh 15W wired charging and 15W magsafe wireless charging |
| Chipset | Apple A14 Bionic |
| RAM | 4GB RAM |
| Storage | 64-256GB |
Pros:
A great everyday phone
The App Store and Apple Arcade
A modern professional design
Cons:
High price point
Not as many games as Google Play Store
No headphone jack
At this point, you know what you get with an iPhone. Possibly the most reliable phone on the market, the iPhone runs smoothly, works well at a wide range of tasks, and also has a gigantic library of gaming apps. The iPhone 12 is no exception, and now with a few years (and models) distance, this is a great choice for anyone looking to get some gaming on the go for less.
At the time of writing, the iPhone 12 is starting to hover around the $600 price mark, which still isn't cheap, but it's far below the $1200 price of premium Apple products like the iPhone 14. Plus, like any other Apple product, there is plenty of power under the hood, alongside a seamless OS that constantly receives updates. While Android devices sometimes only support a year or two of the latest Android OS, Apple does at least attempt to keep older users happy for a few years.
As for the actual device, the iPhone 12 feels great to use, with its distinct curved outer rim and gorgeous metallic finish. The dual 12MP cameras work great for their size, offering a wide and ultrawide option should you need to zoom out from the action, though they are clearly outclassed by a lot of phones on the market by this point. Especially by more current iPhones.
When it comes to gaming, the App Store and the Apple Arcade service are absolutely fantastic. There might not be a huge library of content like you can find on the Google Play Store, but sometimes a little more curation is a good thing. With most games optimized for Apple devices as well, games run fairly smoothly despite the bottleneck caused by 4GB of RAM.
There are definitely more powerful phones on the market for the price, but if you want a device with plenty of modern features such as wireless charging, a waterproof screen, and the convenience of the Apple ecosystem, then the iPhone 12 is a great pick. It's a great gaming phone with very little compromise to your everyday needs.
How we chose the best budget gaming phones
We decided on our list of the best budget gaming phones by balancing price and performance and trying to find a variety of devices that fit consumers' needs. The most important things are the display and the power of the device, and we chose every pick on our list because they offer something great for their price point.
While the chipset is important, the amount of RAM is also crucial. RAM is how much memory the device has for processing games and applications, and in several cases, you can choose to select an SKU with higher RAM. If you have the money to stretch to extra RAM and more storage for games, we recommend it.
While some of the devices are more gaming-focused than others, every single pick on here is a great starting point for anyone looking to play mobile games on a budget, or for someone looking to upgrade to a newer device that doesn't break the bank.
You can check out our how we test guide for more detail.
Should I buy Android or Apple?
When it comes to gaming, generally, we lean more toward Android. Apple has a lot of great games available, plus the Apple Arcade service is a great way to explore some games without getting bogged down by microtransactions. However, the Google Play Store simply has more titles for you to explore.
As well as being able to download most modern games like Genshin Impact and Pokémon Unite, you can also download the Epic Games launcher to play Fortnite and Rocket League Sideswipe on the go, as well as plenty of other games not available on Apple. Plus, only having to bring a USB-C cable along is always handy, and Apple's proprietary chargers are expensive and prone to breaking.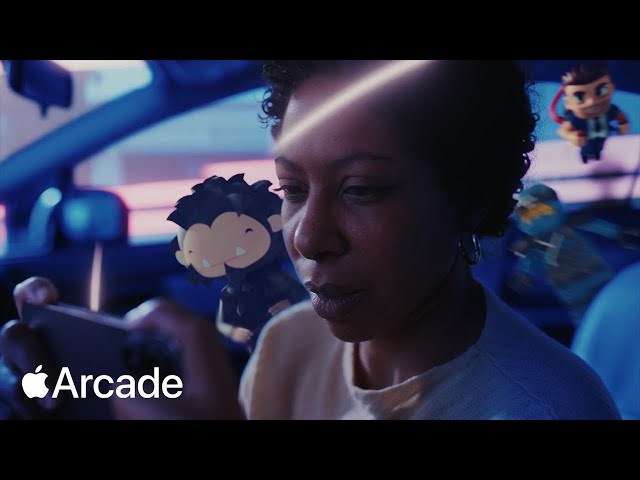 Alright, folks, that's all we have for the best budget gaming phones for today. If we're missing one of your favorite picks, be sure to get in touch over at the Pocket Tactics Facebook page. If this has you in the mood for some gaming, be sure to check out our list of the best mobile games of 2023 next.