It's fair to say that PUBG MOBILE is one of the most popular mobile games in the world, continuing to attract new players with each passing day. In fact, it's one of the few smartphone titles to cross the one billion download barrier, and that's not a milestone to take lightly.
So, it's only natural that the battle royale sees its fair share of collaborations with big-name franchises. Previous partnerships include K-pop group BlackPink, survival horror extraordinaire Resident Evil 2, and, most recently, Dragon Ball Super. The latter of which is what we're talking about today.
Luckily for us, two esteemed members of the PUBG MOBILE team, head of PUBG MOBILE publishing, Tencent Games, Vicent Wang, and Rick Li, the producer of PUBG MOBILE and deputy general manager of LightSpeed Studios, Tencent Games, are here to talk to us about the latest collaboration. They discuss what makes PUBG MOBILE a good fit for anime crossovers, how they choose who to form a partnership with, and more.
When it comes to why PUBG MOBILE and its universe are such a good fit for anime and manga crossovers, Wang points out that as "one of the most popular mobile games in the world, we're lucky enough to have a huge player base, filled with players of a wide array of ages, a lot of which have grown up with these franchises." Naturally, this is a great stepping stone for PUBG to welcome franchises such as Dragon Ball Super to the battlefield, but it's also "PUBG MOBILE's ability to give partners a great environment to platform their IPs proves, again and again, to be really attractive to partners."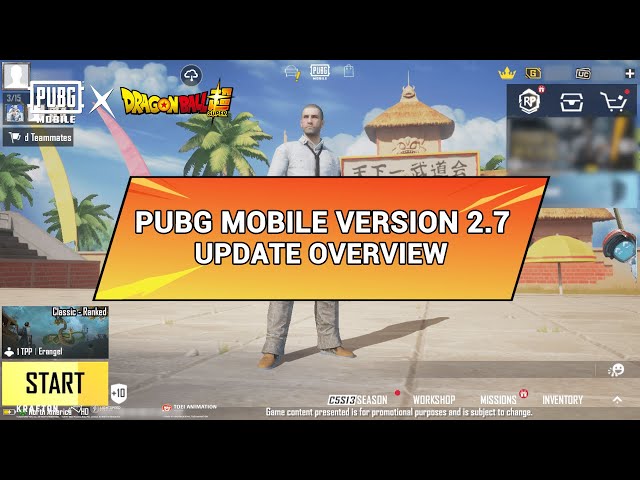 You just have to look at the successful collaborations with Evangelion, Jujutsu Kaisen, and League of Legends: Arcane to see Wang's point. Furthermore, as he states, "There are a lot of incredible anime and manga franchises out there with incredible stories, iconic characters, and action elements which translate really well into the game as well as being globally loved." This is such a good point, as it's the stories and lore of these IPs that make them so popular, so seeing them enter the battlegrounds and waiting with bated breath to see how they play a part is a joy.
However, as for the collaboration with Dragon Ball Super itself, Wang tells us that "when PUBG MOBILE originally announced the anime Dragon Ball Super partnership last year, we also asked the community which characters they'd like to see in the game on socials, and were absolutely amazed by the sheer number of responses." Better still, not only did the team take an active interest in who fans want to see in the game, they act on it too, as they "are always looking for ways to implement our player's choices or preferences and in this case, their feedback directly impacted the characters we've included in the game."
According to Wang, "PUBG MOBILE is totally devoted to creating innovative, immersive experiences for our players, and we're so grateful our growing roster of collaborators continue to recognize that." With that in mind, we can't help but ask how the team chooses who to collaborate with. Well, it turns out that there's some give and take here, as upon its initial release in 2018, it was mostly PUBG MOBILE approaching partners, "highlighting what we could do for their franchise," Wang Says.
However, these days, it's a bit of a different story thanks to the success the mobile title continues to see, even five years after release. Wang explains that "owing to our recent slate of successful partnerships, we have more and more collaborators reaching out to work with us now," meaning that there's an equal amount of them reaching out and franchises contacting them.
Regardless of who makes the first move, the team must "first do extensive research into the brand" to determine whether or not their values align with PUBG MOBILE's, as well as whether or not it's in "the best interest of our players." Essentially, the team wants to ensure that whatever partnerships they go for prove to be an enjoyable experience that's enjoyable to their fan base, and that's something we applaud.
"If we're keen to work together, it's then a very back-and-forth conversation about what we're both looking to achieve," Wang explains. "We've learned from experience that the key element to a successful partnership is great communication and that we share a common goal and vision to begin with."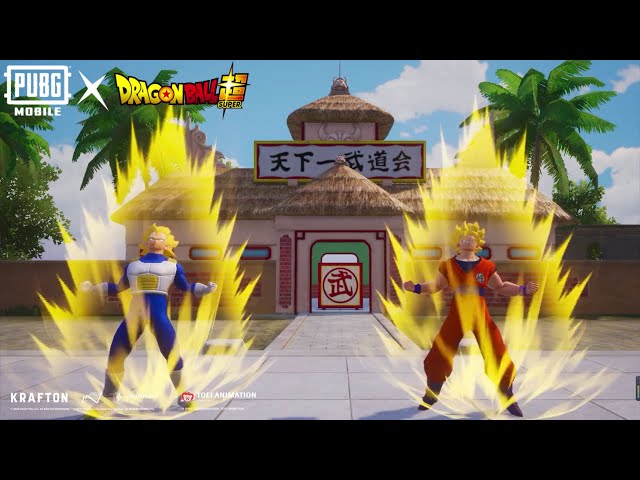 Okay, so now we know about the process of determining who to collaborate with, but what about future partnerships? Who's on the cards? Well, as Wand states, "PUBG MOBILE is always open to new collaborations, and particularly love pursuing the ones that can demonstrate how far a mobile game can go in terms of innovation and creativity." With a positive attitude like that, the possibilities are endless for prospective collaborations. However, there's a reason that anime and manga franchises appear in PUBG MOBILE, and that's due to their "stylistic genius."
Furthermore, when it comes to anime franchises specifically, Li explains that since "PUBG MOBILE is a globally influential game, we hope to collaborate with anime IPs that have a similar level of mass appeal and resonance with players in order to satisfy their interests and desire to role-playing as iconic characters in incredible worlds."
Don't worry. PUBG MOBILE does hear your cries. The team is more than open to diverting their anime collaborations. They want to embrace franchises outside of the shonen genre. However, while the team is "always open to exploring more genres in our partnerships, both within and outside of anime and manga," they tend to turn towards their player base. Wang explains that "a lot of it comes from what our players ask us for, so if there's enough support, we'll take anything into consideration." So, if you want to see them team up with the likes of Sailor Moon, it's time to make your voices heard!
So, how does PUBG MOBILE integrate these new worlds? Well, as the game features a huge map thanks to its battle royale roots, Li explains that "PUBG MOBILE's first considerations when we are looking at how to incorporate a partner franchise are how we can facilitate role-playing of famous IP characters and provide immersive opportunities that allow players to have a fully authentic experience." In essence, they want to allow players to truly put themselves in the shoes of these popular characters.
Though there does need to be some sort of common ground – a collaboration can be fruitless if it makes absolutely no sense, after all. As such, the team "also identifies similarities between the partner and our game based on the characteristics of the brand, finding suitable cross points between the two," by doing this, they can ensure that fans on both sides get the most out of the partnership. Make no mistake, though, to cement a partnership, "the project team must have a deep understanding, appreciation, and love for the IP, and consider how our content can move players."
You might wonder what that means. Well, the developers are always on the lookout for ways to "strengthen the emotional connection between players and the game." This is something that allows fans to see just how much the team cares about their experience, and that they understand the needs of the IP, that they can do the franchise and its player base justice.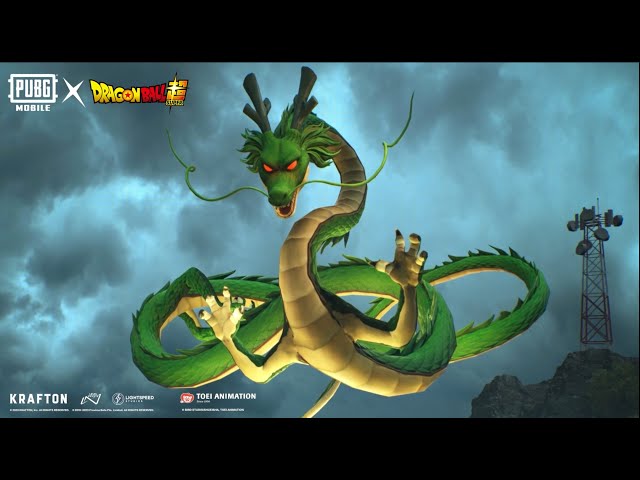 As for the Dragon Ball Super collaboration specifically, players can dive into two entirely different game modes. The first of which is entirely influenced by Dragon Ball Super. Here, as Li explains, players can see that the team has "incorporated many iconic elements of the Dragon Ball IP into the classic battle royale gameplay framework." to achieve this, the developers "created a new mechanism called 'Ki' that runs through the entire game."
Yes, just like in the anime, you can unleash 'Ki' to enhance your mobility on the battlefield, but what excites us the most is that you can "also use 'Ki' to release iconic Dragon Ball skills such as 'Kamehameha' and 'Bukujutsu'." This alone tells us how much the PUBG MOBILE team tries to create an authentic experience through their collaborations, though this is dangerous purely because we're not sure we want to dive into the other new game mode when we can blast out 'Kamehameha' here.
Nonetheless, we're more than happy to hear what Li has to say about the second game mode, known as Battle Royale: Dragon Ball Super. "This is unprecedented, the PUBG MOBILE team developed a completely new action system, rendering system, and more for this mode, and even created a new map." Sounds good? Well, you don't know the half of it yet.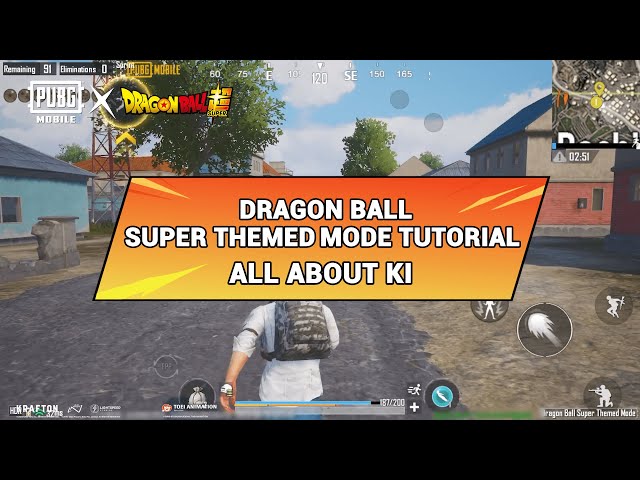 Li continues, "in this mode, players can become Dragon Ball Super characters and engage in battles on a new map with a special animation style. What's more, instead of traditional firearms, players use energy blast techniques that match the characteristics of various Dragon Ball Super characters. In this way, each player can experience the deepest role-playing experience and fight with skills to win." Okay, perhaps we're about to lose hours of our lives to both of the Dragon Ball Super game modes.
It's clear that the PUBG MOBILE team loves to work with big-name IPs, but there are some pressures that come with that. Using the DBS collaboration as an example, Li explains that "in order to meet the expectations of Dragon Ball fans, we were careful to faithfully recreate the characters and their unique traits in the game." It's fair to say that some of the Dragon Ball Super characters are beloved worldwide, proving to be some of the most well-known fictional characters out there.
As such, Li claims that "when creating characters such as Son Goku, Vegeta, Ultimate Gohan, Piccolo, and Frieza, team members repeatedly watched their performances in the anime original, polishing and adjusting every tiny detail of their appearance, characteristics, and movements." Through dedication such as this, fans worldwide can rejoice and connect with their favorite characters authentically in a whole new way. If you want to know just how seriously PUBG MOBILE takes this sort of thing, "to create the effect of summoning Shenron, the team spent over five months producing more than 20 versions of the scene to do justice to its important place within the Dragon Ball story."
From what we've discussed so far, it's clear that anime collaborations are a boon to PUBG MOBILE and other mobile games that they pop up in, as they entice new players that are fans of the IP, but what do mobile games do for anime? Well, Wang has the perfect answer to that, "by placing anime and manga franchises on a platform that not only entertains millions of daily active users but directly immerses them, PUBG MOBILE and games like it offer the opportunity for players to connect with their favorite stories as part of a fun shared experience."
That's a statement that we can't help but agree with, and it's a joy to see many anime fans experience what they love in a fresh way. There's just one thing left to cover – we couldn't possibly speak with the head of publishing for PUBG MOBILE and not ask about his favorite collaboration so far.
Wang rightfully points out that "PUBG MOBILE has been lucky to have worked with so many excellent partners, all of which are leaders in their respective fields and have brought something new to the game." However, the collaboration that stands out the most to him is with BlackPink. He explains that "PUBG MOBILE reached some of the biggest of these milestones through our partnership with K-pop girl group BlackPink."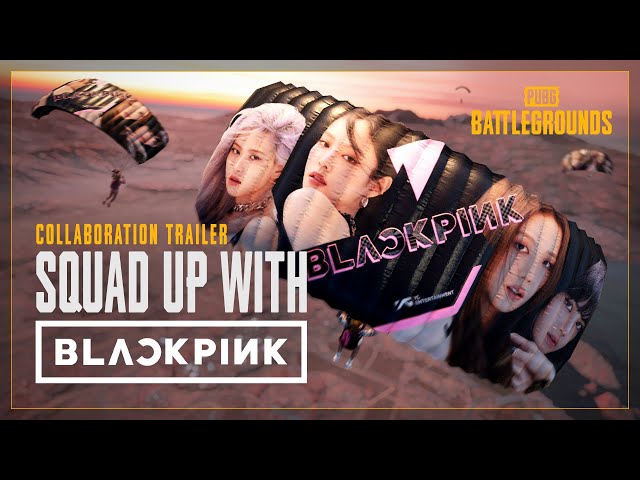 Naturally, working with one of the biggest names in music at the moment is a blessing in itself, helping to propel the game forward with collaborations, but " incorporating their likenesses and music into the game totally transformed the conception in everyone's heads of what PUBG MOBILE was capable of." Wang states.
"Seeing 'The Virtual', their virtual concert within PUBG MOBILE win the inaugural 'Best Metaverse Performance' award at the VMA's and having the partnership recognized by such a prestigious and globally recognized awards body continues to be one of the team's proudest moments."
With that, we now know just how seriously PUBG MOBILE takes all of its collaborations and that the team loves and cares about how it all plays out. However, most importantly, it's clear to see the impact the right partnerships can have for both the game and the respective franchises. We can't thank Wang and Li enough for their time. See you on the battlefield, be you a soldier or Saiyan.
If you want to get even more out of this mobile classic, you can check out our PUBG MOBILE codes list. Or, for more fun with Goku and co, take a look at our list of the best Dragon Ball games on Switch and mobile.