With our list of the best top-down games for Switch and Mobile, it's all about perspective. These games look good from any angle, but the thing they have in common is that they all feature a top-down view, meaning you are getting a birds-eye view of the action. Warning, while some picks are strictly top-down, a couple of our choices are sneakily isometric-adjacent, but we still think they deserve of a top spot.
Before we take the top off this guide, be sure to check out all of our amazing content on the latest and greatest Switch, mobile, and portable system games. We have guides on the best Switch adventure games, best Switch games for kids, best Switch survival games, best Switch strategy games, best Switch simulation games, best Switch horror games, and the best Switch fighting games.
Let's get into our guide to the best top-down games for Switch and mobile.
Hotline Miami – Switch
The king of the genre, and for good reason, Hotline Miami is a fast and ferocious top-down shooter where you mow down hordes of enemy gangs in tightly packed rooms. You must use the layout of each room to your advantage, dodge enemy fire with well-placed walls, burst through doors, and unleash shotgun blasts.
It's incredibly tough but also blisteringly quick, meaning that after each death you're back in the room with milliseconds, with just a little bit more knowledge of your enemy and the level. Hotline Miami also features a pumping electro soundtrack that perfectly sets the scene for the energetic bloodshed that unfolds, it would even make John Wick blush.
When you do dive in, be sure to check out our Hotline Miami Jacket guide.
Ape Out – Switch
You are an ape, and you are out. A hulking gorilla escapes a testing facility and must make their way through the rooms filled with worried scientists to your freedom. Ape Out is another smash hit from publisher Devolver, and features a striking monochrome visual style with splashes of red to accentuate the gorilla's violent delights.
Ape Out also has an incredibly smart percussive jazz soundtrack by Matt Boch and Gabe Cuzzilo. As you lay waste to swathes of pesky scientists and their firearms, the snares and cymbals of the jazz soundtrack add an extra punch to each powerful simian swing. It's beautiful, it's addictive, and it sounds incredible. Please, play Ape Out.
Toodee and Topdee – Switch
Not every top-down game is violent, as Toodee and Topdee proves. This smart puzzle game actually shifts on its axis like Super Paper Mario, swapping between a top-down and a sideways platforming view so you can place blocks and avoid obstacles to get the titular protagonists, Toodee and Topdee, to their goals.
You can play alone or in local co-op, and whether you're solving the game's precision platforming challenges, fighting exciting bosses, or discovering secrets, it's a blast from start to finish. It's a bit of a hidden gem.
Hades – Switch
Is this top-down or isometric? It doesn't really matter, as Hades is deserving of a place on almost every list imaginable. An action roguelike, developer Supergiant's Hades is an absolute feast of content and dripping in incredible presentation throughout. You play as Hades' son Zagreus as he attempts to escape the depths of hell, but it's going to take a lot of attempts.
No run is for nothing, however, as you get to grips with the thrilling action and the multiple weapons, as well as collect items that slowly improve your abilities. The cast of characters and bosses is phenomenal, and you get to know them very well on your many trips down the river styx. Plus, any game where you can use the drunken powers of Dionysus is automatically awesome.
Read more about it in our Hades review, our best games like Hades guide, and then get very excited for the Hades II release date.
Moonlighter – Switch and mobile
If you're not quite ready for the hellish depths of Hades, perhaps Moonlighter is more your speed. Developer Digital Sun created the top-down action roguelike, and Moonlighter balances its combat with an addictive shop where you sell your plundered items from each of the game's dungeons. As you earn more money in the shop, you buy new weapons and armor, eventually unlocking tougher dungeons.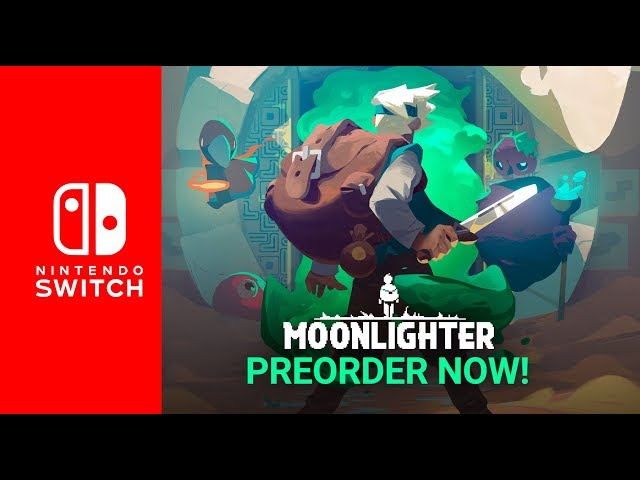 Moonlighter also lets you set the prices for your items in the shop, so you quickly have to find the balance between making profits and letting townsfolk rip you off. It's a fantastic symbiotic relationship as each gameplay element feeds into the other, and we're honestly not sure which bit we prefer. Even better, Moonlighter is available on Switch or on mobile through Netflix gaming. Plus, if you want to know what developer Digital Sun did next, check out our review of the fantastic Mageseeker: A League of Legends Story.
Mighty Doom – mobile
Squeezing the essence of Doom into a quick and simple top-down game sounds impossible, but developer Alpha Dog Games is clearly up to the task. Mighty Doom for mobile has so much of the energy, violence, and the fantastic enemies that make the mainline entries so addictive. However, Mighty Doom mixes in roguelike elements so no two runs are the same.
Stalwart classic weapons like the BFG and the Plasma Cannon are present and accounted for, and you can read which ones are best for the job in our Mighty Doom tier list. Whether you're a huge Doom fan looking for something different or a mobile gamer in need of a quick fix, Mighty Doom is ready to seriously scratch that itch. When you do dive in, be sure to also use our Mighty Doom codes guide.
Well, that's all the top-down games we have for today, hopefully we've shifted your view on a few things. For even more great gaming recommendations, be sure to check out our guides to the best mobile horror games and best mobile casual games.